Binge Eating Interview with Glenn Livingston
We examine the reasoning behind binge eating and how we can most effectively assist our patients to master their own eating behaviours.
Format
Online Course
1 lesson
Availability
12 Months OR Subscriber Pass


Duration
90 min/lesson
1.5 Hours total
Presenter
Dr Glenn Livingston
About this course
Dr Glenn Livingston strongly believes that our culture has created the perfect storm for overeating and uncontrolled behaviour.
Hyperpalatable food-like substances that concentrate fat, sugar, starch, sodium, and excitotoxins provide pleasure that our evolution never prepared us for. And advertising packages all of this up in ways that make it seem like we can't live without them. This is making it very difficult for your patients to eat well consistently and stick to exercise plans.


Glenn Livingstone has developed an approach to binge eating that has helped a very large number of people eat well and keep eating well. It dramatically improves their ability to stick to any healthy food plan so they can achieve weight loss and/or fitness goals.


The live webinar is an interview-style discussion where we examine the reasoning behind binge eating and how we can most effectively assist our patients to master their own eating behaviours. Join us for this discussion to see why so many people struggle to stick to diets and how you can help them.
Clear protocol explanations from some of the world's top practitioners

Clinical pearls for improved practice results

Access to your audio and video recordings via the App Store


A downloadable PDF of the presenter's slides

Links to all referenced research papers and useful clinical handouts

Access to the community hub where you can get answers to your questions

A 30-day money back guarantee
From this course you will
Why rules work better than guidelines
Why character trumps willpower. Deciding what kind of person you want to be around a particular food is much more effective than "white-knuckling" it through temptation after temptation
How to commit with perfection, but forgive yourself with dignity
How to reduce the struggle so often associated with dieting
How to teach your clients to stop wasting their time and energy debating the 'food master/monster' inside them
A way to overcome the counter-productive thoughts and feelings associated with bingeing and overeating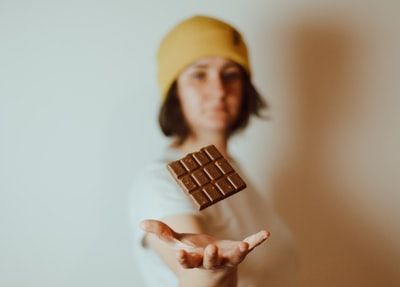 Glenn Livingston PhD
Glenn Livingston PhD is a veteran psychologist and was the long time CEO of a multi-million dollar consulting firm which has serviced several Fortune 500 clients in the food industry. You may have seen his (or his company's) previous work, theories, and research in major periodicals like The New York Times, The Los Angeles Times, The Chicago Sun Times, The Indiana Star Ledger, The New York Daily News, American Demographics or any of the other major media outlets you see on this page. You may also have heard him on ABC, WGN, and/or CBS radio, or UPN TV.


Disillusioned by what traditional psychology had to offer overweight and/or food obsessed individuals, Dr Livingston spent several decades researching the nature of bingeing and overeating via work with his own patients and a self-funded research program with more than 40,000 participants. Most important, however, was his own personal journey out of obesity and food prison to a normal, healthy weight and a much more lighthearted relationship with food.
New Course!
Maximising the Clinical Experience Get instant access now!