Clinical Homeopathy
A clinical approach that can have startling effects and yet is remarkably safe, is the appropriate inclusion of homeopathics in your patient's care plan.
Format
Online Course
8 lessons
Availability
12 Months OR Subscriber Pass


Duration
90 min/lesson
12 Hours total
Presenter
Dr Judyth Reichenberg-Ullman
Dr Farohk Master
Linlee Jordan
Nyema Hermiston
Dr Rajendran Scaria
About this course
A clinical approach that can have startling effects and yet is remarkably safe, is the appropriate inclusion of homeopathics in your patient's care plan. Adding homeopathy to your clinical care is economical, easy to administer and can significantly improve results. This course has been developed for all clinicians to be able to easily utilise homeopathics in their practice with great results.
Homeopathics are unique in that they are prescribed for specific symptom characteristics that make them easy to apply to specific patients. When you see the clear symptoms that are discussed in this class, your remedy choice is obvious. And then we track those symptoms, waiting for a change and then a new prescription. Clinicians find that adding Homeopathics to their care plan boost the effects of whatever else you are doing for your patient.


Homeopathic remedies come into their own in several circumstances. One is when we have fussy or non-compliant patients. The remedies are so easy to take that even the most difficult patients take their remedies and get the results. A situation where they are invaluable is the complex patient. They often have multiple conditions and complicated history. By identifying a homeopathic remedy for each of these patients we often find they respond with quick results and a clarification of the case and its causes.


These are not-to-be-overlooked remedies that many clinicians have turned away from. It is a shame as they provide considerable clinical utility and are not difficult to master. This class has been designed to give easy access to the most useful, clinically valuable information on homeopathics, so you can start with them quickly and get results immediately. This is a practical program to get you going with homeopathics and has lots of tools, tips and strategies to help every one of your patients.
Clear protocol explanations from some of the world's top practitioners

Clinical pearls for improved practice results

Access to your audio and video recordings via the App Store


A downloadable PDF of the presenter's slides

Links to all referenced research papers and useful clinical handouts

Access to the community hub where you can get answers to your questions

A 30-day money back guarantee
From this course you will
Understand what homeopathics are and how they are made
Know how to integrate homeopathic into your patient's care plan
Have remedies to apply in acute situations that will give very quick responses
Be able to recognise the key indicators that may remedies selection simple
Learn where to find these remedies
Discuss many interesting and instructive case studies
Have lots of new clinical treatment options
Achieve better clinical outcomes for practically all of your patients
Learn what to do in some difficult cases, e.g. depression, autoimmunity and various complex patient pictures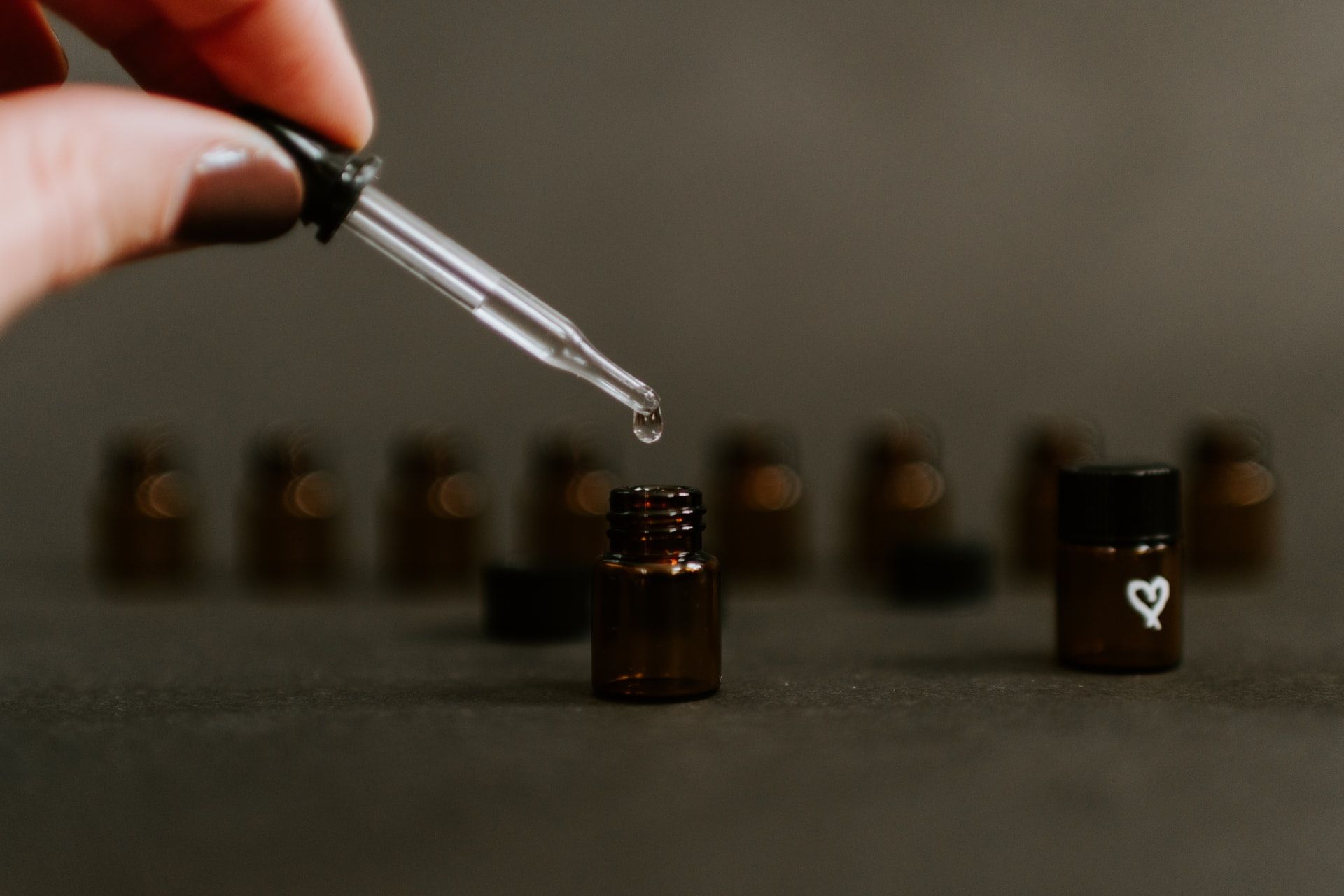 Dr Judyth Reichenberg-Ullman ND, MSW, DHANP
Dr Judyth Reichenberg-Ullman ND, MSW, DHANP graduated from Bastyr University in 1983 and received a Master's in Psychiatric Clinical Social Work from the University of Washington in 1976. She is board-certified in homeopathy, her passion, and specializes in The Sensation Method. She enjoys treating patients with mental and emotional problems, families, and children with behavioural and learning problems. Her patients are her teachers!


Dr Reichenberg-Ullman is the coauthor, with her husband of 34 years, Dr Robert Ullman, of seven books on homeopathy, including the best-selling Ritalin-Free Kids and Homeopathic Self Care: The Quick & Easy Guide for the Whole Family and Whole Woman Homeopathy. She has taught internationally and has been a columnist for the Townsend Letter for Doctors for over 30 years.


She lives with her husband and golden retriever on the beach Langley on Whidbey Island. Half the year, she snowbirds to Southern Chile, where they have a small farm at the foot of a breathtaking active volcano, overlooking Lake Villarrica and the foothills of the Andes. Dr Reichenberg loves hiking, kayaking, walking, animals, organic gardening, cooking, and travelling worldwide. She is fluent in Spanish and French.
Dr Farohk Master
Dr Farohk Master's introduction into homeopathy was in the year June 1976, when he joined Bombay Homeopathic Medical College, after giving up his studies at the orthodox school of medicine. In January 1980, he joined the homeopathic college as a junior lecturer in the department of medicine. He balanced these duties with a full-time post of House Physician and eventually Administrative Medical Officer.


In 1991, Dr Master joined MPK Homeopathic Medical College in Jaipur, Rajasthan and completed his Doctor of Medicine in December 1994. He was the student with the highest graduation results and at the same time became the country's first M.D. Homeopath. Dr Master is also one of the first few homeopaths to have successfully completed his PhD in "Cancer Management using Homeopathy".


Dr Master has been instrumental in starting homeopathic out-patient departments in many allopathic hospitals. At present Dr Farokh Master is the only Homeopathic physician M.D. (Hom.) consulting at Asia's largest allopathic Hospital (viz. Mumbai Hospital, Institute of Medical Sciences, which is also attached to Mumbai University).


In terminal cases of cancer and in the treatment of various complications of malignancy, Dr Master has pioneered the use of Iscador therapy with homeopathy, leading to pain relief, reducing haemorrhage and increasing the periods of remission.
Linlee Jordan BHom
Linlee Jordan BHom believes that her most important realisation about health care has been about the importance of using a pragmatic approach to treatment when dealing with children and families. "There is no point advising a treatment regime which is refused by the child".


Fortunately, when treating children with homeopathic remedies, compliance is not a problem and it is proven to be especially effective for glue ear, recurrent ear infections, conjunctivitis, large tonsils, coughs, anxiety and autism spectrum disorder.


Over the last 30 years in practice, Linlee has published many articles and given Keynote presentations at seminars about the treatment of teething, post-traumatic birth problems, postpartum depression, early behaviour problems and developmental disorders and published the book "Challenging Children: Success with Homeopathy".


Linlee is a Recognised Provider of the Autism Support Project and she has a Bachelor in Homeopathy and a Masters Degree in Health Science Education. She is also the Director of The Aurum Project for Homeopathic Research in Australia and the Harbord Homeopathic Clinic.
Nyema Hermiston
Nyema Hermiston is a Registered Nurse, Naturopath and Homeopath who has been in practice since 1988. She has a special interest in treating and educating her patients in drug-free healthcare in common complaints to avoid the negative impact of common medications.She is President of the Australian homeopathic charity The Aurum Project, which is dedicated to conducting homeopathic research on childhood learning and behavioural disorders.


Nyema has authored Good News for People With Bad News, 41 interviews with people from six countries who have survived serious and life-threatening diseases, using a range of alternative therapies. She has also co-authored Treat Your Child Yourself – A Parents' Guide To Treating 100 Common Complaints. She is currently undertaking a BSc Hons in Homeopathy in association with Middlesex University, London UK and practises from her property in country New South Wales, Australia.
Dr Rajendran Scaria
Dr Rajendran Scaria is an internationally renowned clinician, teacher and scientist. He belongs to the first batch of MD in homeopathy in India and one of the first PhD holders in the world in homeopathic medicine. He has an academic experience and clinical practice spanning over 30 years. He travels around the world for teaching the finest practice of homeopathy and is considered as one of the best authorities of homeopathy in the world.


Dr Rajendran is a well-known author. He has written three books 1. New Lights – Lectures on Homeopathy and Philosophy 2. The Nucleus – Lectures on Chronic diseases and Miasms 3. Nanodynamics – Nanoscience, Homeopathy, Physical sciences, Nanomedicine.
Dr Rajendran has done pioneering work in nanotechnology related to Homeopathic ultra-high dilutions and high potencies. He is the first scientist to discover the presence of nanoparticles of the original drug substance in ultra-high dilutions above 200C.


He has published many papers in international peer reviewed journals. His publications include the fundamental research findings and clinical papers on cancers and dermatological conditions like molluscum contagiosum.