Essential Fatty Acid Clinical Pearls
A deep exploration of the physiology, clinical applications and prescribing methods (both diet and nutraceuticals) of EFAs.
Format
Online Course
3 lessons
Availability
12 Months OR Subscriber Pass


Duration
90 min/lesson
4.5 Hours total
About this course
This is a comprehensive course on Essential Fatty Acids. What they are, how they function, and how you can apply them most effectively in clinical care.
In this series, we also focus on the new, emerging roles of essential fatty acids and their place in improving health outcomes.


We'll begin by reviewing the relevant biochemistry that makes these fats unique in their physiologic activity.
In part two, we will dive into the literature and analyse the various factors that influence recommendations within the context of the industry influence and confounding factors.
In part three, we will focus on the clinical applications of EFAs and best practices of prescribing EFAs in diet in nutraceuticals, including testing options, genetic and environmental influences.

Clear protocol explanations from some of the world's top practitioners

Clinical pearls for improved practice results

Access to your audio and video recordings via the App Store


A downloadable PDF of the presenter's slides

Links to all referenced research papers and useful clinical handouts

Access to the community hub where you can get answers to your questions

A 30-day money back guarantee
From this course you will
Review the fundamentals of fat biochemistry and nomenclature
Understand the physiological impact of EFAs have on inflammation resolution, insulin sensitivity, cell membrane integrity, and neurological function
Understand the impact the food industry has had on prevalence of fatty acid imbalances
Review the latest literature on EFAs and evaluate the significance of the findings using critical analysis

Learn assessment strategies for identifying and monitoring EFAs imbalances

Understand how to safely prescribe Omega-6s and Omega-3s from diet and nutraceuticals for a wide variety of disease states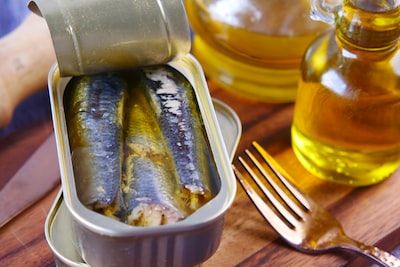 Lara Zakaria PharmD MS CNS
Dr Zakaria is a Functional Pharmacist and Clinical Nutritionist based in New York City. A graduate of the Ernest Mario School of Pharmacy, at Rutgers University (BSpharm) and the University of Colorado Skaggs College Of Pharmacy (PharmD), she spent 20 years in community pharmacy practice. After developing an interest in nutrition, she earned a MS in Nutrition from the University of Bridgeport and subsequently qualified as a Certified Nutrition Specialist (CNS) as well as an Institute for Functional Medicine Certified Practitioner (IFMCP).

Lara currently practices as part of a multi-disciplinary Functional Medicine clinic and supervises a professional mentorship program under the Medical Directorship of Dr Kara Fitzgerald. She is also adjunct professor of nutritional biochemistry and therapeutics at the University of Bridgeport and George Washington University, as well as guest instructor for Functional Medicine at LECOM College of Pharmacy.

Lara is passionate about gut health and the prevention and reversal of metabolic, kidney, and autoimmune disease and working with pharmacy professionals to leverage their unique expertise in medication management, drug-drug/drug-nutrient interactions, and genomics to optimize patient medical and nutritional programs.
New Course!
Maximising the Clinical Experience Get instant access now!