Naturopathic Hydrotherapy ONE
Naturopathic Hydrotherapy is a cheap, safe and very effective way to boost your clinical outcomes for many of the most common presentations patients are seeing you for.
Format
Online Course
3 lessons
Availability
12 Months OR Subscriber Pass


Duration
90 min/lesson
4.5 Hours total
Presenter
Dr Kate Broderick
About this course
Naturopathic Hydrotherapy is one of our most useful tools to modify parasympathetic/ sympathetic neural balance and most of our autonomic functions. It is remarkably effective in a wide range of congestive, inflammatory, hormonal and neurological conditions. Dr Kate Broderick has prepared a three-part webinar series on this old naturopathic practice that is in some danger of being lost.
Dr Broderick uses hydrotherapy extensively and effectively in her practice for many acute and chronic diseases. Naturopathic Hydrotherapy utilises several means of applying hot and cold water to specific areas of the body. Temperature changes result in changes in neural function, elicits endocrine hormonal effects and alters blood flow to the extremities and the core so is very useful in many conditions. In this series, she will explain the physiology of hydrotherapy, how to appropriately use hydrotherapy in your clinic and importantly, which techniques to use in which conditions.


The hot and cold water applications may involve foot and hand baths, wrapping, saunas and steam baths and full or partial immersion baths. Naturopathic Hydrotherapy is a cheap, safe and very effective way to boost your clinical outcomes for many of the most common presentations patients are seeing you for. This course will give you many strategies that you can apply straight away in practically all of your patients. You can add it to your current treatments for little cost or adverse effects.
Clear protocol explanations from some of the world's top practitioners

Clinical pearls for improved practice results

Access to your audio and video recordings via the App Store


A downloadable PDF of the presenter's slides

Links to all referenced research papers and useful clinical handouts

Access to the community hub where you can get answers to your questions

A 30-day money back guarantee
From this course you will
Learn how hot and cold applications affect the regulatory systems of the body
Understand the different effects hot, cold, long and short temperatures exposures create
Discover a free and natural means to modify many physiological processes
Learn the physiological processes governing blood flow
Know-how and when to recommend a wide variety of hot/cold/alternating hydrotherapy practices
Receive comprehensive hydrotherapy suggestions and care plans for many of your patients
Have in-house and at-home recommendations for your patients
Know how to apply compresses, wraps, showers, and baths in various ways for a wide range of specific conditions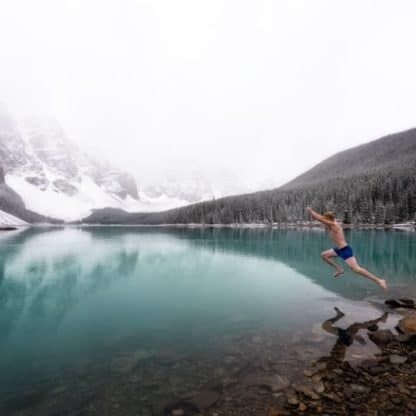 Dr Kate Broderick
Dr Kate Broderick, BSc, JD, DNM, Dip Acu, is a naturopath, five-element acupuncturist, natural health educator and writer. Her naturopathic practice in the Adelaide Hills, Anam Chara Natural Health, gravitates strongly to the traditions of individualised nature cure, herbal medicine, mind/body therapies and naturopathic hydrotherapy. She received her Bachelor of Science from Texas A&M University, Doctorate of Naturopathic Medicine from Bastyr University, and Diploma of Acupuncture from the Wu Hsing Tao School.


Kate has worked in various roles in naturopathic academia since 2009, including as Director of Education at Endeavour College of Natural Health from 2014-2016. She is a member of the Naturopaths and Herbalists Association of Australia and has been registered as an acupuncturist (currently non-practicing) by the Australian Health Practitioner Regulation Agency (AHPRA).
She is co-author of the chapter on Naturopathic Hydrotherapy in the latest edition of the Textbook of Natural Medicine, author of the chapter on Naturopathic Philosophy in the 2nd edition of Clinical Naturopathic Medicine, and author of the chapter on Naturopathic Hydrotherapy in the recently released Advanced Clinical Naturopathic Medicine.


Kate's current projects include development of a comprehensive online wellness program to assist people worldwide in cultivating a higher level of empowered health and resilience of body, mind and spirit. She is also actively working with those around her to create cohesive and cooperative community, evolving human systems with a goal of making life more liveable, peaceful, healthy and secure for everyone.