Plant-Based Nutrition Masterclass
The Plant-Based Nutrition Masterclass is a deep exploration of the applications of plant-based nutrition and essentially, how to implement these for specific conditions.
Format
Online Course
9 lessons
Availability
12 Months OR Subscriber Pass


Duration
90 min/lesson
13.5 Hours total
Presenters
Robyn Chuter
Clare Mann
Ben Eitelberg
Emma Strut
About this course
There is enormous interest in plant-based eating right now and the research is proving it to be one of our most potent therapies in many chronic conditions. The Plant-Based Nutrition Masterclass is a deep exploration of the applications of plant-based nutrition and essentially, how to implement these for specific conditions.
Most of the illness and poor health besieging our communities is diet-based and highly preventable. This Masterclass will equip you with skills and plans to implement life-changing therapeutic diets. This is where natural medicine shines. We have the opportunity, more than almost all healthcare providers to spend the time to educate and support patients through the changes they can make to their current and future health. This will be a thorough examination of therapeutic diets and how to differentiate and apply them. See below to find out which conditions the program will cover.


Even modest dietary changes can make substantial differences to your patients. A less inflammatory, more phytonutrient dense diet is often what people need more than anything else. Establishing some of the principles that will be covered must form the basis of all healthy lifestyles.


Robyn Chuter and Emma Strut are both highly experienced and respected dieticians. Robyn is also a naturopath and counsellor. Between them, they have created a program that delves deep into the clinically relevant aspects of plant-based dietary recommendations. They will show you how to best apply them to your patients.

Joining them is organisational and counselling psychologist Clare Mann who is covering the challenges people are facing with their dietary choices. Some people are finding it very difficult to make healthier dietary choices amongst friends and family who are less accepting and occasionally hostile to their efforts. Clare will discuss how we can support these people to pursue their most healthy selves.


This is a packed program with lots of tools, options and strategies to help curb our pandemic of chronic diseases.
Clear protocol explanations from some of the world's top practitioners

Clinical pearls for improved practice results

Access to your audio and video recordings via the App Store


A downloadable PDF of the presenter's slides

Links to all referenced research papers and useful clinical handouts

Access to the community hub where you can get answers to your questions

A 30-day money back guarantee
From this course you will
Understand the wide scope of plant-based dietary options – flexitarian, pescatarian, raw, and many others
Know how to substantially reduce the inflammatory nature of your patient's diets
Be able to support those people that choose plant-based diets
Learn what the nutrients of concern might be for plant-based eaters and how to accommodate these
Receive numerous handouts and meal plans to assist dietary compliance
Learn how plant-based diets impact our microbiome
Know when a plant-based diet is not meeting your clients' needs and must be revised
Have lots of new dietary and nutritional tools to assist your patients
Be able to recognise when a client's diet is extreme and needs to be addressed
Know how to support athletes when they have various dietary preferences
Achieve better clinical outcomes for people with robust dietary principles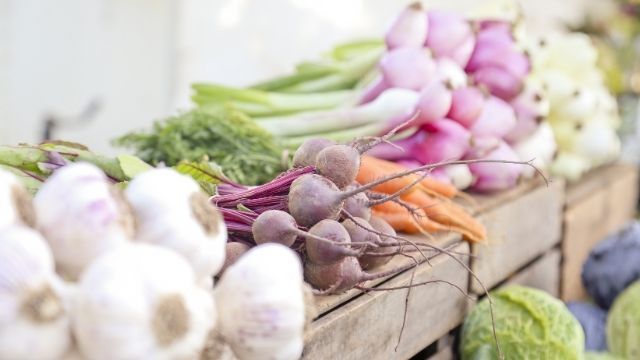 Robyn Chuter
Robyn Chuter BHSc(Hons), ND, GDCouns has been in clinical practice since 1995. Robyn's original training was as a naturopath and nutritionist; she subsequently studied counselling. She holds a Diploma of Naturopathy from Australasian College of Natural Therapies, Bachelor of Health Science (with First Class Honours) from Edith Cowan University, and a Graduate Diploma of Counselling from Australian College of Applied Psychology.


Robyn specialises in helping people to reverse serious and chronic illnesses such as autoimmune conditions, type 2 diabetes, high blood pressure, heart disease and chronic fatigue syndrome, using optimised plant-based nutrition and Lifestyle Medicine.


In 2018 she was among the first Australian health practitioners to become certified as a Lifestyle Medicine Practitioner by the Australasian Society of Lifestyle Medicine (ASLM), and in 2019 she was awarded Fellowship of ASLM.
Clare Mann
Clare Mann BSC(Hons) MA MSc Post Grad Dip (Couns) is both an organisational and counselling psychologist with nearly 30 years experience as a practitioner and consultant. She has researched the psychology for Veganism for the past decade and created the term Vystopia to explain the existential nature of the experience and refute the pathological definition often attributed to those who become vegan or plant-based. Her book, Vystopia: The Anguish of Being Vegan in a Non Vegan World is a tool for clients and practitioners to understand and treat those facing alienation, resistance and marginalisation because of their choices.


Clare additionally has extensive international experience in the areas of communication, leadership, executive coaching, organisational development and work/life integration. She has been awarded fellowships to both the Australian Human Resources Institute and the British Psychological Society for her contribution to those professions.


Clare is the author of numerous books and training programs, one of which, "Communicate – How to Say What Needs to be Said, When it Needs to be Said and How it Needs to be Said" has international acclaim, with the foreword written by Presidential Advisor and Best Selling Author, Doug Wead. Her book, "Human Resource Development: Strategy and Tactics" is prescribed reading for the professional training of HR professionals in the UK. She runs a private practice in Sydney Australia and her research and teaching focuses on the psychology of veganism and ethical leadership.
Ben Eitelberg
Ben Eitelberg is an adventurer, environmentalist, endurance sports coach and a passionate proponent for a wholefood plant-based lifestyle. I am an avid advocate for responsible, ethical and healthy living.

He founded The Lentil Intervention which is an Australian and New Zealand educational and advocacy platform dedicated to raising awareness on the current climate and health crises. It aims to inspire the adoption of plant-based diets, healthy lifestyles and sustainable environmental stewardship.

As an athlete, he is a New Zealand age-group representative at aquathlon, sprint and Olympic distance triathlon, cross triathlon and XTERRA. He first achieved national representation for South Africa in 2003. He has also been appointed as Team Manager and Team Captain to various New Zealand triathlon teams.

He is an avid advocate for a wholefood plant-based lifestyle, not only as a means for athletes to improve their performance and recovery but for health reasons in general. Veganism to him is an ethical and responsible way of living. "We need to respect the environment that provides so much for us, we have no need to kill for food, function or pleasure, and we can certainly do more for our general wellness."
Emma Strut
Emma Strut APD is a registered dietitian and nutritionist, earning her degree from the University of the Sunshine Coast. Initially working within the hospital system, she now runs a private practice and also works as a Research Assistant at a QLD medical research institute. Emma holds a Certificate in Plant-Based nutrition through eCornell University / T Colin Campbell Centre for Nutrition Studies and is a qualified yoga teacher.


Having followed a plant-based diet for over a decade, Emma passionately advocates the benefits of plant-based nutrition through her private practice work, in addition to a wellbeing and education program she developed for members of her local community. Emma is a member of the Doctors For Nutrition advisory board, and their lead dietitian for QLD. Emma is also a member of the Dietitians Association of Australia and the Australasian Society of Lifestyle Medicine.
New Course!
Maximising the Clinical Experience Get instant access now!